Me & Work believe organisations work better when everyone is working.
We are workplace health and wellbeing specialists that focus on quality and results to give our clients regular and meaningful feedback. Our allied health team includes psychologists, occupational therapists, physiotherapists, rehabilitation counsellors and more.
Me & Work are passionate about helping people reach their full potential. We are leading providers of Employee Assistance Programs, Mental Health training, Leadership Development, Workplace Wellbeing health services and more.
Tell Me More
Clinical evidence shows effective intervention can be delivered via virtual healthcare, such as Me & Work's Video Call platform.
read more
Me & Work has built our reputation on quality and results. We employ a highly trained and experienced staff that are accredited by the Australian Health Practitioner Registration Authority (AHPRA). Our Clinical Psychologists have at least six years of university training and have practised in corporate, organisational and clinical contexts. All our services are scientifically developed, and we place a major focus on measuring outcomes so that our clients receive continuous feedback. We know what works and what doesn't, so we get fast outcomes for your employees. We are a national organisation with metropolitan and regional locations in Queensland, New South Wales, the Australian Capital Territory, Victoria, Tasmania, South Australia, Western Australian and the Northern Territory.
What we do
Organisations who encourage workplace health and wellbeing are creating motivated, engaged, and highly productive employees.
Research shows the impact of mental health conditions alone costs Australian businesses more than $10.9 billion each year. This figure includes absenteeism, presenteeism (working while sick or disengaged, resulting in lower productivity), staff turnover and compensation claims.
Me & Work are leading providers of Employee Assistance Programs (EAP), Mental Health training, Leadership Development, Workplace Wellbeing health services and much more. Our services and programs draw on the latest scientific research on human behaviour in workplaces and organisations. Our team of workplace specialists and leadership coaches provide a range of practical services and work with businesses of all shapes and sizes, at all levels, to develop happier, healthier more productive employees and challenge our clients to improve as leaders. Our experts come to you, in your workplace, or we can provide support to individual employees externally.
What are the outcomes?
Happier, healthier, more engaged and productive employees!
Improving and building employee performance and engagement, and developing your employee's skills, strengthens the message that your staff are appreciated and valued within the company.
Replacing staff is costly, and excessive staff turnover can result in low morale. By focussing your efforts on building a strong company culture of health and wellbeing, you can create a positive working atmosphere that increases engagement and productivity.
Employee Wellness Calculator
Reduce staff sick leave days and save
Staff Turnover Calculator
Identify staffing issues and reduce turnover
Our services
Me & Work services include:
Employee Assistance Programs (EAP)
Recruitment & Staff Development
Mental Health Training (inc Anxiety & Depression)
Trauma & Critical Incident Debriefing
Leadership Coaching & Development
Return to Work plans and more
We tailor our services to suit your needs and work with international and national organisations and large and small companies. We work in all industries including childcare, employability, finance, government, healthcare, hospitality, insurance, legal, manufacturing, media, sporting and more.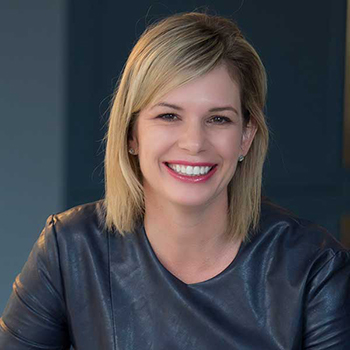 Dr Kylie Henderson
Founder & Managing Director
Dr Kylie Henderson is a clinical psychologist and the Founder and Managing Director of The Better Health Generation Australia & UK. Dr Kylie has more than 20 years' experience as a psychologist, delivering a variety of psychological services including assessments, and managing other allied health specialists in delivering these services. She holds a Doctorate of Clinical Psychology, is an Adjunct Research Fellow at the University of Southern Queensland and a member of the Australian Psychological Society Clinical College.
Fred Cicchini
Group CEO
Fred is a registered psychologist and experienced CEO with more than a decade of expertise in vocational, employment and return to work solutions. He is highly experienced in delivering psychological services including reports and assessments, and is a highly regarded medico legal witness. Fred is a consummate people leader and an experienced business growth executive who has managed national health organisations with more than 350 staff.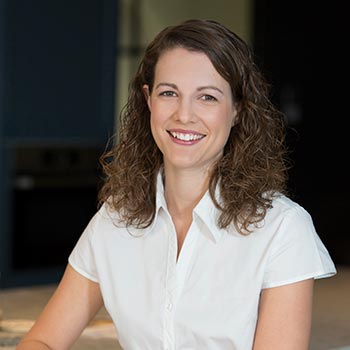 Dr Rachel Callaghan
General Manager of Quality & Clinical Excellence
Dr Rachel has a Doctorate in Clinical Psychology and is a registered Clinical Psychologist with AHPRA. She has worked in the mental health profession for close to 10 years with more than five years of experience in applying psychology in the workplace and return to work sector. Dr Rachel has a person-centred approach to her work. She is passionate about supporting people to identify and achieve their personal goals for wellness and mental health. Dr Rachel is experienced in providing comprehensive assessments on behalf of referrers in employment, health and medico-legal contexts. She believes in utilising evidence-based, best practice in her work and is motivated to deliver high-quality services.
Experts and innovators
The Me & Work difference is our deep commitment to quality and research. All Me & Work clinical tools and services are created with evidence-based, backed-by-science research. We are active contributors through our company PhD program and have affiliations with national and international research institutions, including Université de Montréal in Canada, and the University of Southern Queensland in Australia.